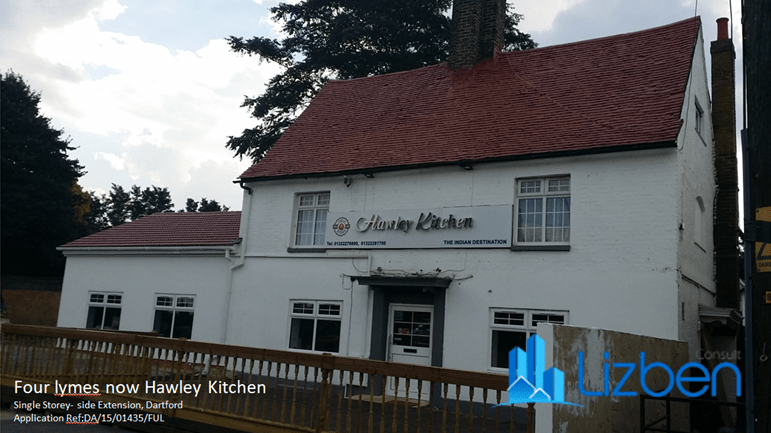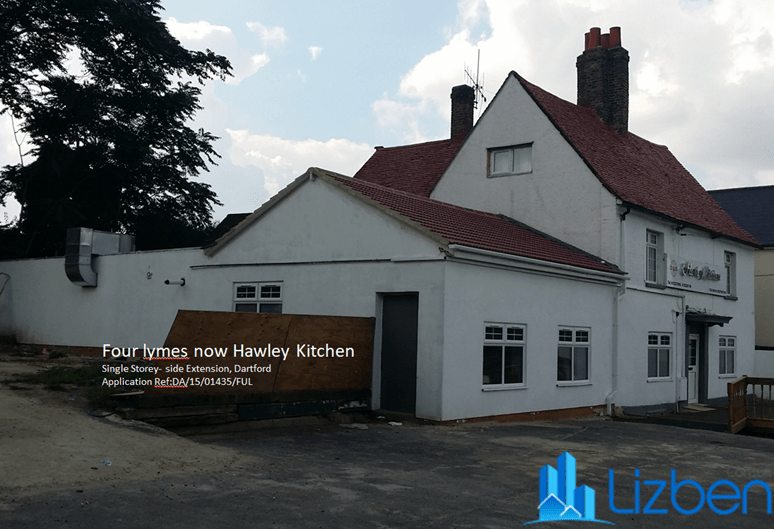 Four-lymes was set on a good location in Dartford. Lizben consult was called in on recommendation to assist in getting planning permission for this project having got an initial refusal.
This project is interesting as we have a bit of landscape to design as well as a lot of internal remodelling to accommodate a new kitchen and dining area and introduce new steel staircase from the residential unit above the existing pub.
We were successful going forward and it was approved under planning reference DA/15/01435/FUL.
It is now known as Hawley Kitchen.