When it comes to needing building regulations, building a new home or carrying out renovations to your existing property can be an exciting yet stressful process. As a homeowner, one important area to consider and that you need to be aware of is whether your project will need to comply with building regulations. Building regulations are legal requirements that cover the construction, alteration, and extension of buildings in the United Kingdom. In our article, we will explore what building regulations are and whether or not you need to comply with them.
What are Building Regulations?
Building regulations are a set of minimum standards that buildings must meet in terms of design and construction. The regulations cover various aspects of a building, including its structure, fire safety, ventilation, insulation, and energy efficiency. The regulations also cover issues such as drainage, access, and facilities for people with disabilities. The aim of building regulations is to ensure that buildings are safe, healthy, and energy-efficient for those who live or work in them.
Why do we have Building Regulations?
Building regulations have been put in place to protect the health, safety, and welfare of people in and around buildings. They also promote the conservation of fuel and power and the accessibility of buildings for people with disabilities. These regulations provide a framework for construction that will make sure that buildings are designed and built to a high standard, with minimum risk to the public and the environment.
What Types of Building Work Require Building Regulations?
Most building work will need compliance with building regulations. This includes new builds, extensions, loft conversions, garage conversions, and some types of home renovations. If you are carrying out any structural alterations to your property, you will need to comply with building regulations. Examples of structural alterations include removing load-bearing walls, installing new doors or windows, and making changes to the roof structure.
Do I Need Building Regulations for a Small Extension?
If you are planning to build a small extension, it is important to understand the building regulations that may apply. In general, any extension that involves changes to the structure of your home or that affects the energy efficiency or safety of your home will require building regulations approval. You can find out more about this below under 'permitted development'.
Conservatory 
Should you be thinking about adding a conservatory to your home, you will need to see if building regulations apply. Conservatories that are built onto residential properties will need building regulations approval. The size is an important factor; they must not exceed 30 square metres or be located at an upper level; they will also need to meet a list of minimum standards when it comes to insulation as they will need to be energy efficient. Again this overlaps with 'permitted development, but it's important to check this out thoroughly before any work is started.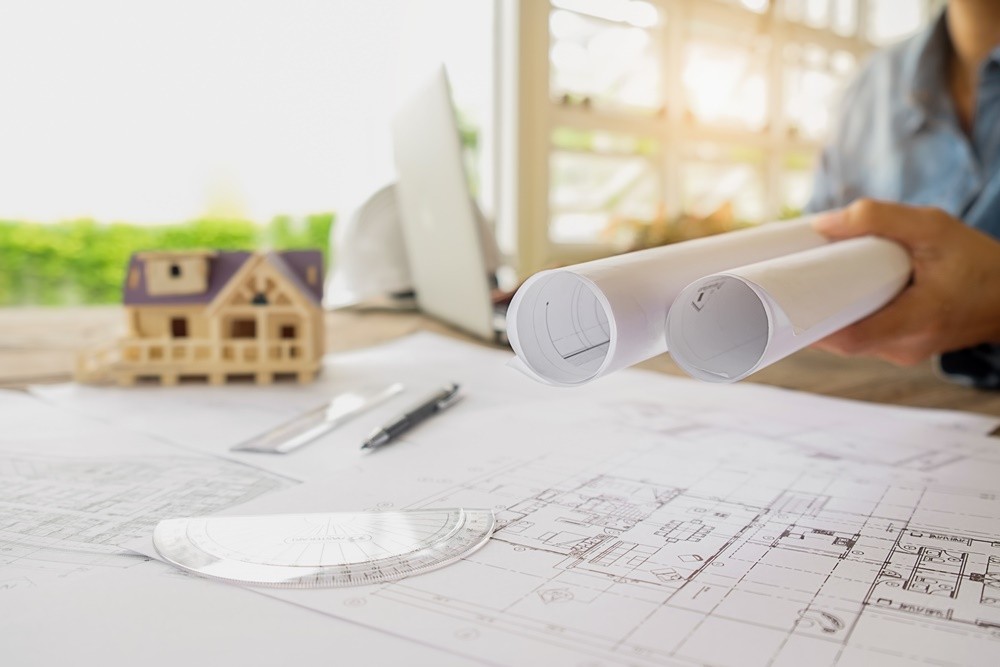 Garage
Should you be looking to build a garage or renovate an existing garage with building work, you may need to consider planning permission. If it is larger than 15 square metres, you will need to seek planning permission; this is also necessary if it is going to be used for commercial use. If the garage is located over 5 metres from your house, it could be considered an outbuilding, so you will need to ask for planning permission; the design and type of materials will also need to be approved.
Permitted Development 
Permitted development and planning permission are two terms that relate to building work on residential properties in the UK. Permitted development refers to certain types of building work that are allowed to be provided without the need for planning permission, while planning permission is formal consent required for certain types of building work.
Permitted development covers a range of building works that can be carried out on a residential property without the need for planning permission. These works include:
Some types of small-scale extensions, such as single-storey rear extensions that do not exceed a certain size limit
Loft conversions, subject to certain conditions

Conservatories, subject to certain conditions
Outbuildings such as sheds and garages, subject to certain conditions
Roof alterations, subject to certain conditions
The rules around permitted development can be complex, and it is important to ensure that any building work carried out under permitted development complies with the relevant regulations. If your building work does not comply with the regulations, you may need to obtain planning permission instead.
Contact Lizben Consult Today
If you require more information about building regulations or should you have any questions, all you need to do is get in touch with the team at Lizben Consult. Our experienced team of architects in London can assist with all of your queries, give us a call today.
We also cover the surrounding areas of London including Dagenham.